PHP Full Stack Design & Development
Creating beautiful and responsive frontend along with secure, robust and scalable backend
We provide you the ever-changing digital landscape. Our Web Development Services keep our customers on the right direction. If you are searching to improve your web design, add more features, upgrade technology, or have an idea to implement, consider our professional services.
We are the leading web application development company offering php full stack web design and application development.
We have excellent skills in web development in PHP along with Laravel, Code Igniter, CakePHP, Symfony, Magento and Wordpress frameworks.
Our team is very efficient in Laravel features like Authentication, Authentication, Eloquent, ORM and Schedules as well as related technologies like Bootstrap, JQuery, JavaScript, Ajax, Web Services etc.
SaaS Web Applications
Ready to future-proof your business with cloud services?
Software as a Service has gained a strong foothold on the market as businesses begin to realize the benefits of cloud-based software for streamlining and optimizing operations. SaaS provides organizations with significant advantages that make it one of the most sought-after software products today.

We support companies in developing SaaS applications that are flexible, scalable, and provide all the features our clients need to achieve their business goals. Are you ready to build it? By investing in the development of a SaaS product, you're investing in the future of business software.

Whether you're building a new SaaS application from the ground up or migrating your on-premise architecture to a multi-tenant SaaS architecture, you'll save on cloud infrastructure and maintenance costs when your SaaS application is complete.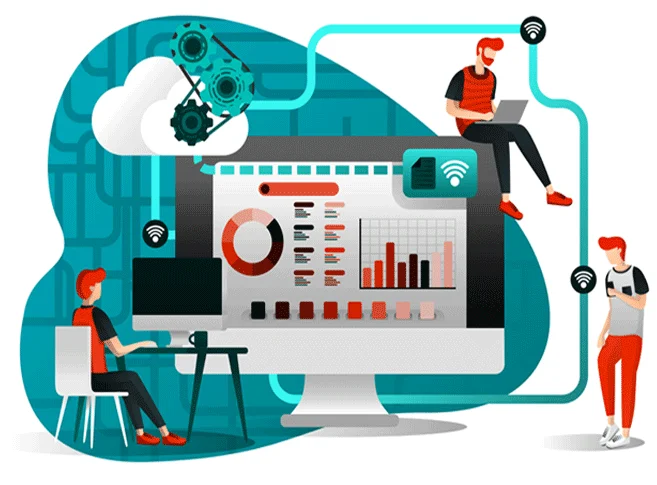 Aesthetically Engineered Web Applications
High-performing, intuitive, secure and aesthetically good web applications.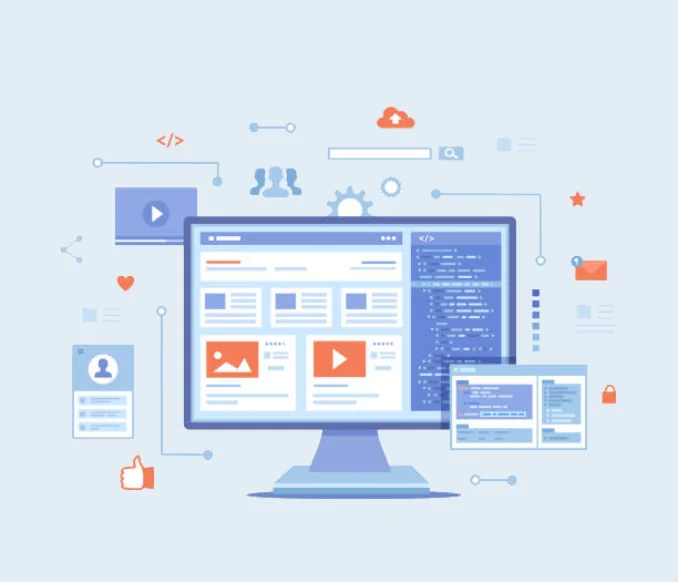 At HiTech Buddies, we embellish new ways to bridge the digital divide between your enterprise and users. We build technical master-pieces that are attractive, feature-rich and user-friendly and highly robust at backend.

Delivering flawless web applications is our forte, so if you choose to work with us, you can be certain that you've left your product in good hands. From back-end to front-end website development, we'll leave you with a product that's functional, effective and engaging to your end-users.

We support you in delivering your business goals, by helping you to drive conversions and create a stand out user experience. We will work with you at every stage to make sure that you are happy with both the usability and design of your project.
Web Portals and Dashboards
A good business solution eases the management of essential business objectives.
Do you struggle to manage essential business objectives like marketing, payroll, auditing, accounting, market research, etc.? We offer an efficient business solution that eases the management of such essential business objectives.

Our portal developers have both engineering skills and business touch to create reliable solutions that help companies manage their internal and external interactions, connect users and content, as well as facilitate operational activities while making them more engaging.

HiTech Buddies builds adaptable solutions to power end users regardless of the technologies at their disposal. With this, we focus on performance and security to ensure our portals are stable and protected across devices and platforms.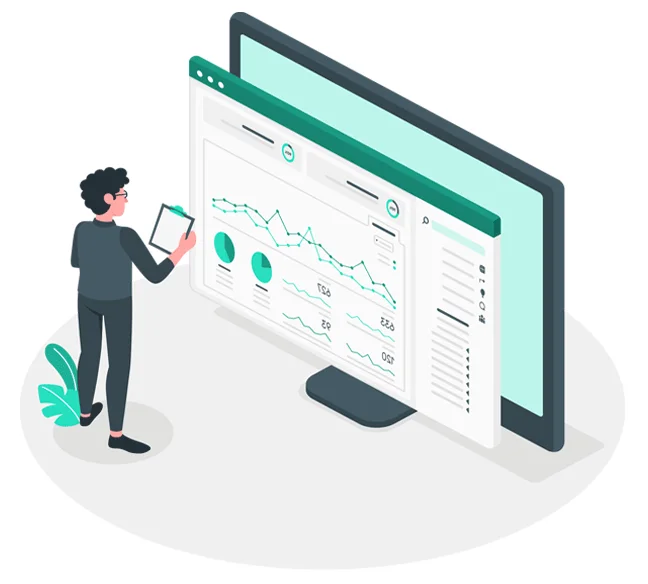 API Development and Integration
Leading Experts in Custom API Development Services and Integration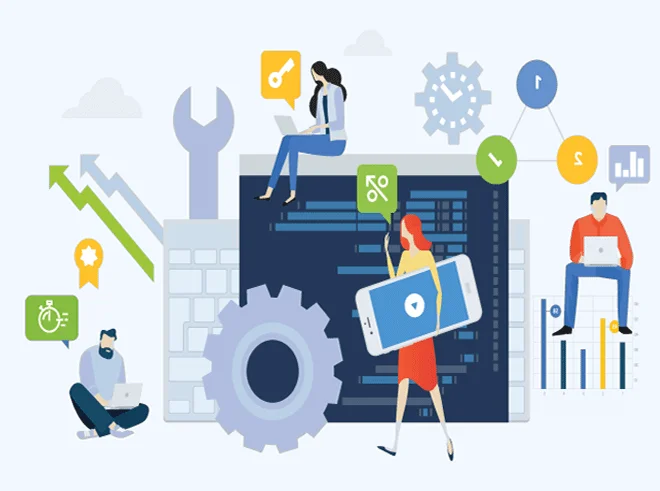 We successfully build APIs of high performance and security for any industry and right for your specific requirements. We implement SOAP, REST and XML-RPC based APIs that can communicate data in JSON and XML formats.

We provide API integration services for Facebook, Instagram, LinkedIn, Amazon, Twillio, Zapier, and Google APIs as well as other well known APIs. We also provide integration services for custom APIs.

We integrate payment methods like Paypal, stripe, authorize.net and 2checkout etc as well as 3rd party authentication and authorization like auth0, Facebook, Google and LinkedIn.
Beautifully Designed Landing Pages
Turn your traffic into a lead generating machine with landing pages.
Nothing can get you new customers like a professional landing page. Without it, your clickable ads and email marketing would yield only a fraction of the possible results.

Our team's efforts and skills come together to design and develop good looking, professional and responsive landing pages. that attract users and convert them to paying customers.

In addition to designing landing pages, we integrate your landing pages with third parties like zapier, payment methods, social media, calendars, chats, analytics and much more.